The Liberal Arts in Singapore:
Reception, Remarks, and Q&A with
Yale-NUS College President Pericles Lewis
---
Through the Yale Club of D.C.!
The Yale Club of D.C. Mentoring Program provides alumni the opportunity to both serve as mentors to Yale alums as well as seek out mentors through our vast alumni network in the Washington, D.C. area . The program, which is free to join, simply asks that mentors and mentees touch base and make time for at least one in-person meeting in the three months following the mentor/mentee connection. Depending upon specified interests, mentors may be assigned as many as four mentees; mentees may be assigned more than one mentor.
All interested alumni please click Be a Mentee or Mentor with the Yale Club of D.C.
---
needs alumni to help interview candidates
If you would like to interview in DC/MD/VA

For more information contact:
---
GET INVOLVED IN YOUR CLUB!
All graduates of Yale University (undergraduate, graduate, and professional), Yale educators, students, and their parents are invited to take part in shaping the life and direction of the Yale Club of Washington, D.C.
Membership in the Club offers an exciting and unique opportunity to be part of the large, diverse and active Yale community in the greater Washington metropolitan area.
---
Founded in 1874, the goals of the Yale Club of Washington, D.C. are:

To promote the welfare and influence of Yale University, and its tradition of service in private and governmental spheres of activity.

To bring a knowledge of Yale to potential college students in the greater Washington area, assist the University in selecting those to be admitted from the area, and to assist students by providing a financial scholarship program.

To provide Yale alumni in the Washington metropolitan area with a variety of programs and with opportunities to meet together to reconnect and support the Club.
---

Local Yale Families Needed To Host 2016 Community Service Summer Fellows
This summer the Club will host three fellows and is looking for three host families for 8 weeks (May 30 - July 22).
Interested? Contact René Jones, '07 MPH, Vice President of Community Service.
---
Antietam & Gettysburg
June 22 - June 26, 2016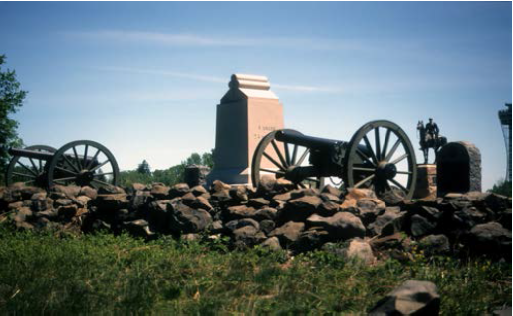 Join other Yale Alumni, their friends, and families in a four night, three day guided tour of the battlefields of Antietam and Gettysburg.
---
Bulldogs made a great showing in Round 2 of NCAA Tournament!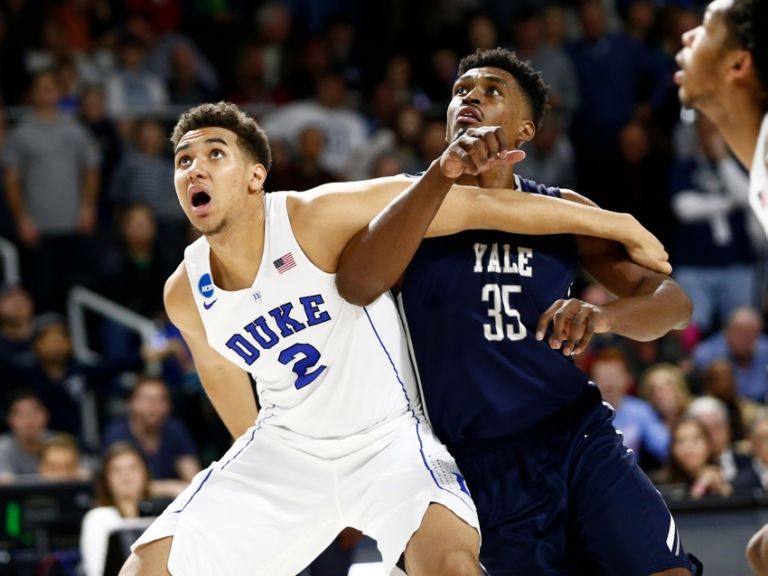 Click for Game Watch Party Pics!
---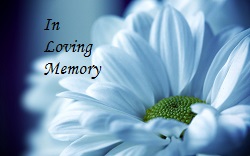 Yale Club of Washington, D.C.
Board Secretary

---

Interested in helping to promote the Yale Alumni College?
---
ALUMNI SPOTLIGHT:
Davis A. Buckley, B.Arch '71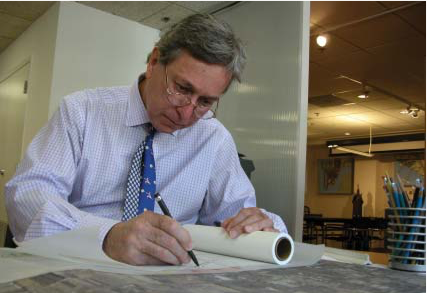 Davis A. Buckley, B.Arch '71, possesses expert knowledge of the design of commemorative architecture, particularly in urban and historical contexts. His sensitive designs have been recognized with over 35 design awards.
Davis came to Washington after receiving an appointment from the U.S. House of Representatives where he completed a much lauded study, allowing Congress to optimize their existing work space and, where possible, obtain additional work space through historically sensitive intervention.
In 1979, Davis established the firm that bears his name and has worked on a wide range of projects including: educational facilities, national museums and memorials, historic preservation, master planning, hotels, corporate offices, mixed-use projects and medical facilities. He designed the National Law Enforcement Officers Memorial, a 3 acre memorial in Judiciary Square to honor the local, state and federal law officers killed in the line of duty and the National Japanese American Memorial, a 33,000 SF memorial adjacent to the US Capitol to commemorate the patriotism of Japanese Americans during World War II. He also designed the restoration of the entrance and stair hall, kitchen and exterior of the Stephen Decatur House Museum, an 1818 structure on Lafayette Square.
Davis was elevated to the College of Fellows of the American Institute of Architects in 2005. Davis explains that the Yale School of Architecture encouraged collaboration between faculty and students. "Faculty at the time included Dean Charles W Moore, Denise Scott-Brown, Robert Venturi, Bucky Fuller, urban theorist Serge Chermayeff and James Sterling - all iconic architects who made significant contributions to architecture.
Indeed, those years at Yale formed my character and my passion for Civic Architecture. Since then, I have followed this passion and have had the honor to design two National Memorials. It is my hope that these memorials touch the very soul of an individual, a community, and the country. I am thankful and honored to have studied at Yale."
Support the Club when you shop on Amazon!
When you shop at AmazonSmile, Amazon donates a percentage of the purchase price to the Yale Club of Washington, D.C. Use this link, smile.amazon.com/YCWDC, to support us every time you shop.

---
Events Listing
(Calendar below)
---