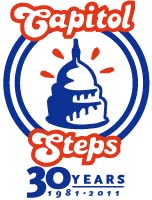 7:30pm - See the Capitol Steps Live!*
6:00-7:15pm Join Ivy Singles at Del Frisco's Grille
* "Be prepared to laugh till your sides hurt regardless of your political affiliation"
*Open to all alumni at group rate.
Capitol Steps requires our payment 10 days in advance, so sign-up early to get the lowest rate and a seat with the group.
---
Thank You for Voting in the Election
for the Yale Club of Washington, DC Board!
---
Tue Jul 14, 2015 6:30 PM
Learn about the benefits of an MBA from a diverse panel of recent alumnae from top MBA programs including the Yale School of Management.
---
The Yale Environmental Sustainability Summit (YESS)
Nov 6 - 7, 2015

Hosted at the Yale School of Forestry & Environmental Studies and the School of Management, YESS is a call to action and an opportunity to engage with 400 Yale alumni, faculty and students in an innovative, two-day interactive summit to discuss scalable solutions at the nexus of food, energy, and water. The summit will feature keynote speakers, organized panels, and breakout sessions and will engage the Yale community as well as world-renowned experts.
---
Check out Team Yale's Project in the Department of Energy's Biennial Solar Decathlon!
---
needs alumni to help interview candidates
If you would like to interview in DC/MD/VA

For more information contact:
---
GET INVOLVED IN YOUR CLUB!
All graduates of Yale University (undergraduate, graduate, and professional), Yale educators, students, and their parents are invited to take part in shaping the life and direction of the Yale Club of Washington, D.C.
Membership in the Club offers an exciting and unique opportunity to be part of the large, diverse and active Yale community in the greater Washington metropolitan area. Join today!

---
ALUMNI SPOTLIGHT:
U.S. Marine Corps 2nd Lieutenants Clifford Foreman '12 and Ashley Sloan '10
Yale Graduates and US Marine Corps 2nd Lieutenants Clifford Foreman (2012)

and Ashley Sloan (2010) in a photo following their Fall 2014 graduation from The Basic School (TBS) for Marine Corps Officers at Quantico, Virginia.

Clifford, from Washington, DC and a St Albans gradu-ate went on to be selected student Com-mandant and then the Honored Graduate by his peers in the Infantry Officer Class (IOC) at Quantico. He takes command in late January 2015 of an infantry platoon which will deploy out of Camp Pendleton, California.

Ashley, a lawyer, attended the Judge Advocate General (JAG) School in Newport, RI and, starting in late January, will be stationed as a Marine Corps lawyer in Miramar, California.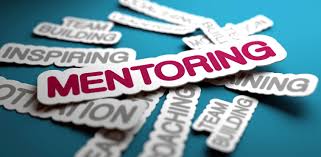 Be a Mentor to a Yale Student in D.C. for the Summer!
The Yale in D.C. Summer Buddy Program provides alumni in the Capital area the opportunity to mentor a Yale student who is in Washington, D.C. for the summer. The program simply asks that you touch base with the student and make the time for one meeting (lunch, coffee, etc.) in June, July, or early August.
All interested alumni please click the link below:
Yale in DC Summer Buddy Program
AND/OR

Host a Lunch with the Yale in D.C. Summer Cohort
The Yale in D.C. Summer Coordinator is looking for eager alumni who can host a meal for a group of Yale students here in D.C. for the summer. They are hopeful to have multiple lunches (or dinners) throughout the summer with engaging alumni who can shed light for them on the path after Yale. Enthusiastic and interested alumni please contact Abrar Omeish at abrar.omeish@yale.edu.
To promote the welfare and influence of Yale University, and its tradition of service in private and governmental spheres of activity.

To bring a knowledge of Yale to potential college students in the greater Washington area, assist the University in selecting those to be admitted from the area, and to assist students by providing a financial scholarship program.

To provide Yale alumni in the Washington metropolitan area with a variety of programs and with opportunities to meet together to reconnect and support the Club.
---
Support the Club when you shop on Amazon!
When you shop at AmazonSmile, Amazon donates a percentage of the purchase price to the Yale Club of Washington, D.C. Use this link, smile.amazon.com/YCWDC, to support us every time you shop.

---
Events Listing
(Calendar below)
---