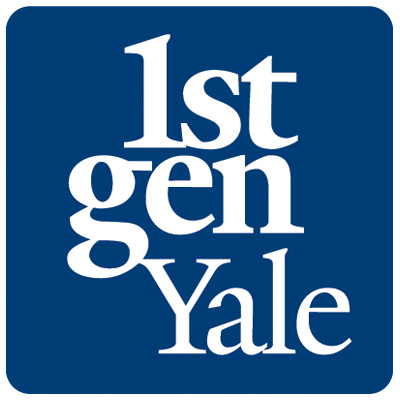 Introducing 1stGenYale DC!
1stGenYale is an Alumni-led Shared Interest Group founded in 2016 by Yale Alumni to support alumni and students who are the first in their families to attend a college or graduate school and/or who are from low income and/or underserved backgrounds. 1stGenYale alumni and students come from all Yale schools -- undergraduate, graduate and professional. We celebrate diversity of all cultural, ethnic, racial, and socio-economic backgrounds. 


 Join 1stGenYale in the Washington DC Region!
Add yourself to our contact list by completing this 1stGenYale interest form so we can include you in our communications.  Also you can let us know how and in which events and activities you would like to participate. 
Upcoming Events in 2020
March – Annual Meet-and-Greet: come together to hear about each other's experiences and ways to connect in 2020.
May – Yale Day of Service: partner with the Yale Club to serve local high school students who are on the path to becoming first gen college students.
July – 4th annual Navigating Yale and Beyond: mentor incoming First Generation Low Income (FGLI) students on Yale's campus at the First-year Scholars (FSY) program's event.  Meet 1stGenYale alumni from around the country and together help prepare new Yalies to navigate Yale.
Traveling or Moving to a New City?
Connect with 1stGenYalies who have signed up to help you feel at home.  Alumni Connections can put you directly in touch with them.  Make their day and reach out!
Learn More about 1stGenYale:
To learn more about 1stGenYale, contact one of your local leaders listed below or visit our website at 1stgenyale.org.  We love to hear from you!
Washington DC Region 1stGenYaleaders
Ben Bartolome '16, [email protected]
Barb Protacio '86, [email protected]
Yvette Rivers '96, [email protected]
Give Directly to Support Current FGLI students
Now you can support Yale FGLI students directly in ways not covered by tuition, room and board, and financial aid. Yale students find this financial support at Yale Safety Net and Office of Career Strategy fellowships and travel reimbursement. For more information click: https://1stgenyale.org/opportunity-to-support-unexpected-needs-for-yale-students/  To donate, Click here for the Giving to Yale form. Under Selected Designations, specify your tax-deductible contribution, then type this text in the box provided: "Designation #36430 – First-Generation Low-Income Students Support."
1stGenYale Alumni-led Shared Interest Group
Founded in 2016 by Yale Alumni
Building our future together

Email - [email protected]
Website - 1stgenyale.org
Facebook closed alumni group - 1stGenYale
Facebook page - 1stGenYale
Twitter @1stgenyale
Instagram - 1stGenYale